Made to Measure Vision Blinds In Falkirk & Central Scotland
YOUR LOCAL NO.1 CHOICE FOR Vision BLINDS IN LARBERT, FALKIRK AND SURROUNDING AREAS.
Our Vision is a beautiful, innovative window blind made up of two layers of opaque and translucent horizontal striped fabrics. You can move the layers independently of each other to create different effects at different times of the day, from a striped pattern that provides privacy and light to a closed effect as the layers line up to give full privacy. The Vision blind will also roll up fully for that time of the day when you want as much daylight into your room as possible.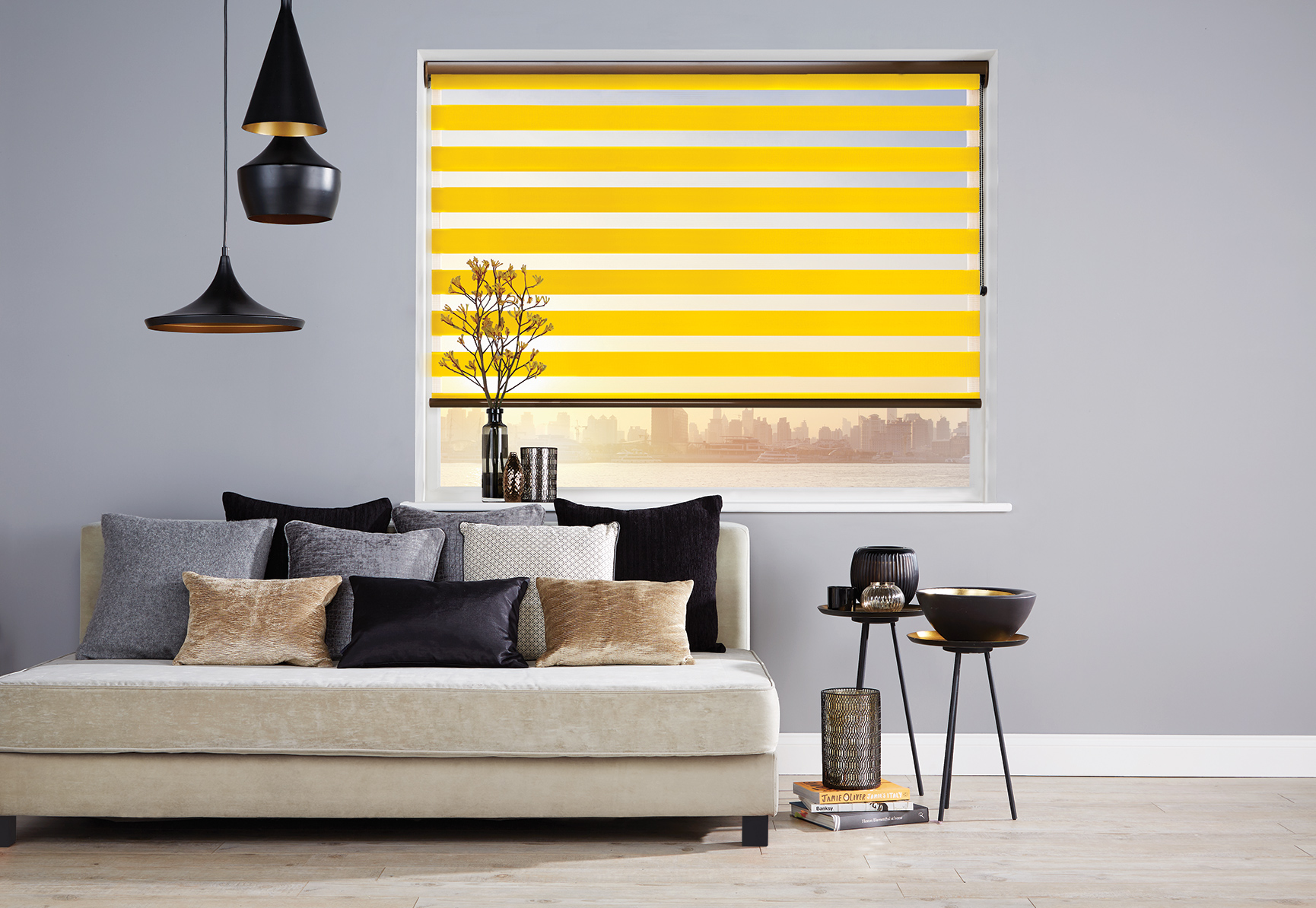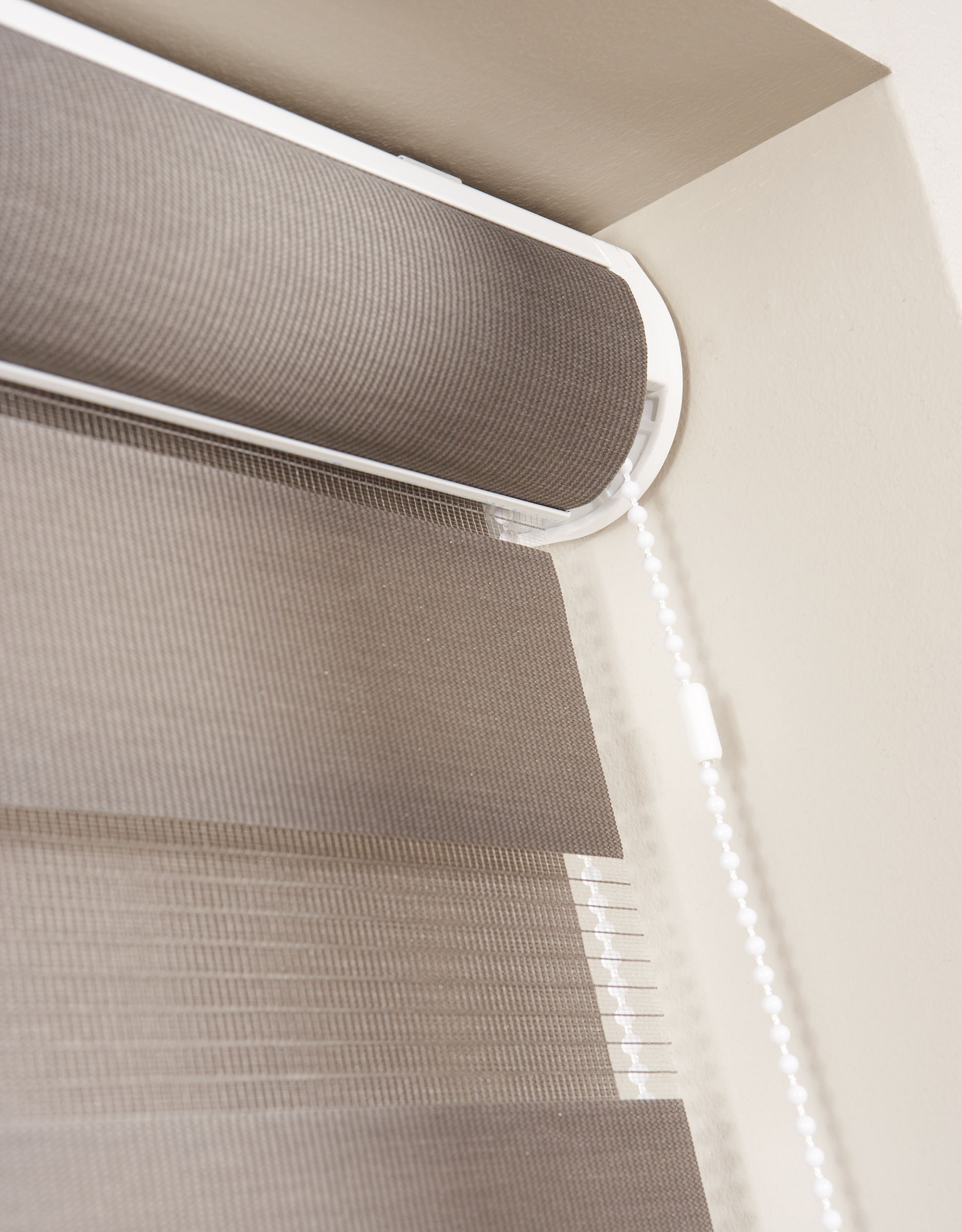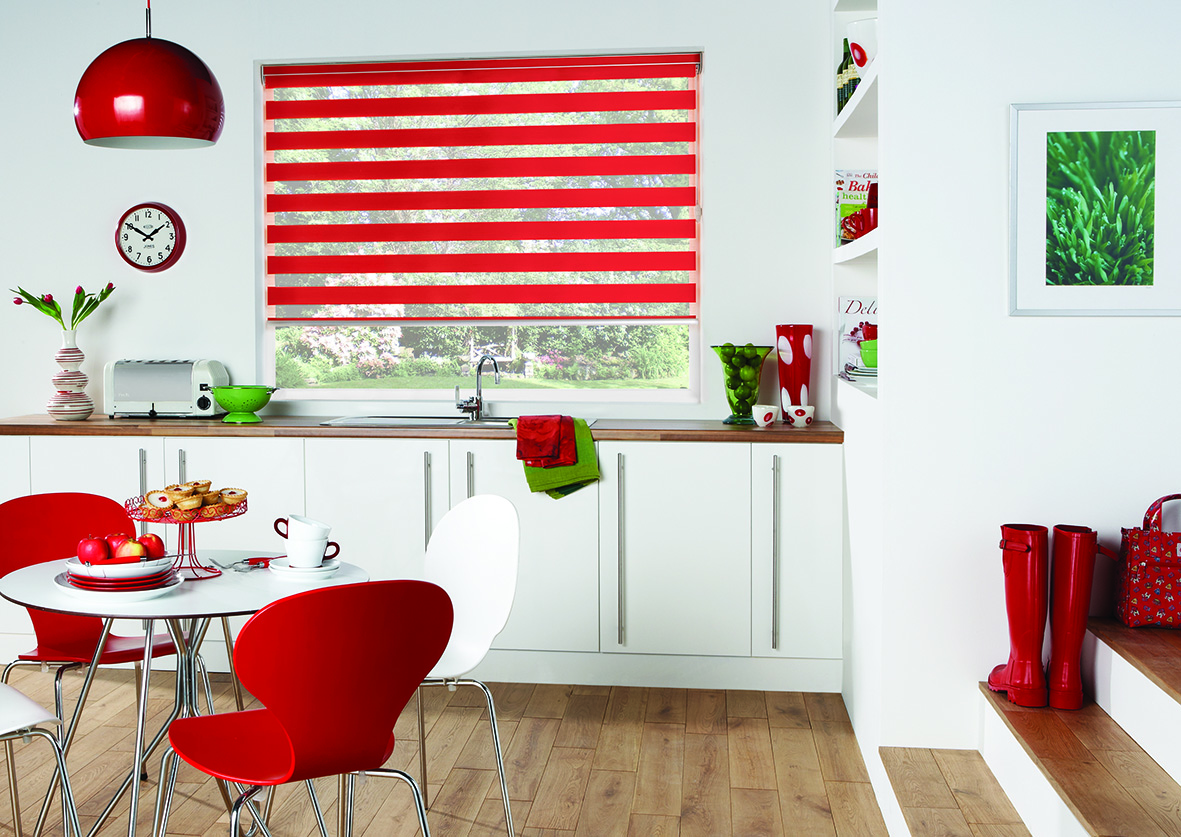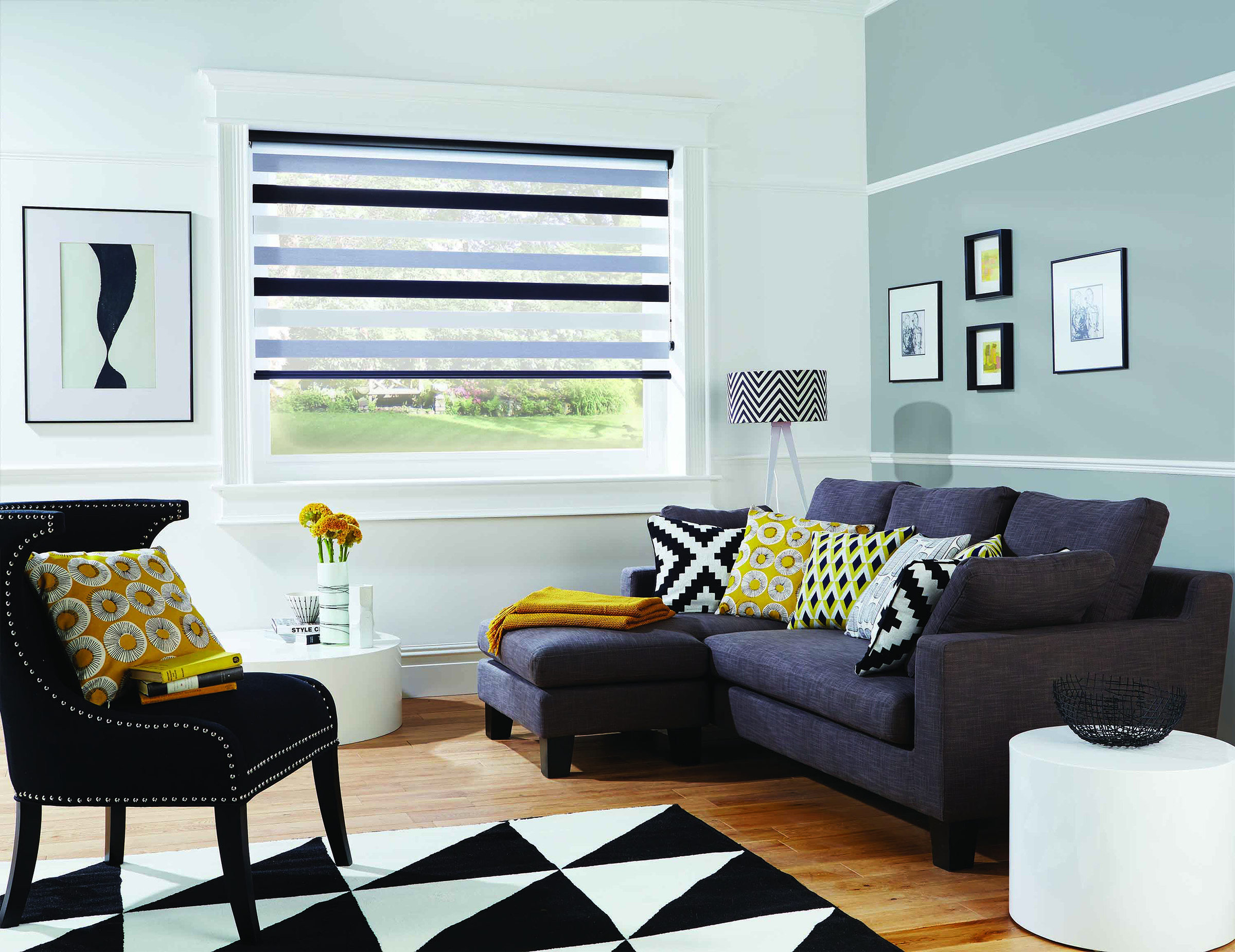 Scot Blinds are delighted to offer elegant contemporary Vision Blinds in Stirling and Central Scotland.
The range features attractive metallic finishes, pretty sheer fabrics, natural wood and woven effects and fashionable muted tones.
With a Vision blind you will enjoy the very best in quality, manufacture and design, along with the practicality of a low maintenance window blind. These stunning vision blinds are sure to complement any interior design scheme.
All About Vision Blinds from Scot Blinds
Vision Blinds Specifications
Innovative blind system features two layers of translucent and opaque horizontal striped fabric

Create a stunning statement with translucent-opaque combination

Use the "opaque-opaque" combination for full privacy

Gently filter and soften daylight

Easy to use with one control for sliding layered stripes past each other and for raise/lower the blind

Sleek finishing options – open cassette; closed cassette; matching or contrasting fascia.
Vision Blind Styles & Finishes
Related Scot Blinds Products